Blades Clip for Oster, Andis, Wahl, Heiniger etc.
Clip blades with Snap On System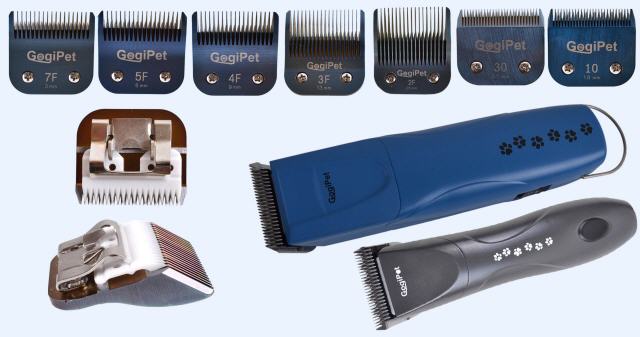 The most widely used clipper head system.

Clip blades, which are also known as Snap On blades or A5 blades, are very common as they are used by most brand manufacturers and also in hairdressers' clippers.

Clip or Snap On blades are very easy to use as they usually require no special maintenance (other than oiling). For dog and cat clipping, the blades with the additional designation F (fine finishing) are mainly used, which are also well suited for very fine hair and enable smooth clipping. Clippers with the Clip clipper head system are very well suited as cat clippers due to the narrow teeth.

GogiPet® also offers special titanium-coated blades with ceramic blades that glide through the coat more easily, are quieter and generate less heat than standard Snap On blades. The GogiPet Clip blades are popular with groomers and home users alike.

For more information about the GogiPet Clip clipper blades please click on: Clipper blades with clip system here you can also buy the Snap On clipper heads online.
Snap On blades can also be used with GogiPet attachment combs for lengths up to 2 mm.
Advantages and disadvantages of clip-on blades
Advantages

- compatible with many brands
- more forgiving of cutting errors
- largely maintenance-free
- many cutting lengths available
- cheaper to buy
- numerous manufacturers

Disadvantages

- Several blades required depending on the type of coat


GogiPet Extras

- very good price-performance ratio
- available with titanium coating*
- * less heat generation
- * better gliding
- * quieter
- ** separate ceramic blades available**
- ** separate metal blades available**
- ** quick blade exchange instead of grinding possible
Clip clipper blades with Snap On clipper head system are compatible with the following clippers, for example:
GogiPet Horus, Heiniger Saphir and Opal clippers, Aesculap Fav5 clippers and most clippers from Oster, Andis, Wahl, AGC, Moser, Optimum and similar clippers that use the Clip (Snap On) clipper head system.
Back to GogiPet Dog Grooming Supplies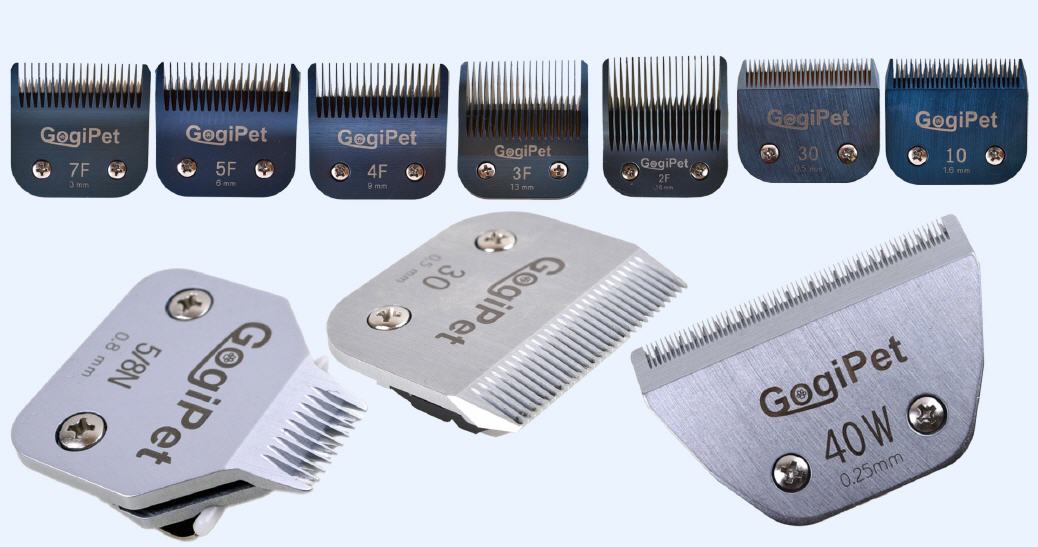 GogiPet blades for pet clippers
GogiPet® offers high quality blades for the most popular clipper systems.
Clip or Snap On clipper blades are compatible with most well-known pet clipper manufacturers and are also available from GogiPet with titanium coating and ceramic blades.
Special precision clipper blades for the GogiPet Orate clipper which are special, light and low vibration and are very suitable for smaller sensitive pets.
Click on the picture to get more detailed information about the differences.
>>>>>>>>>>>>>