Claw trimming and paw care
Claw care and paw maintenance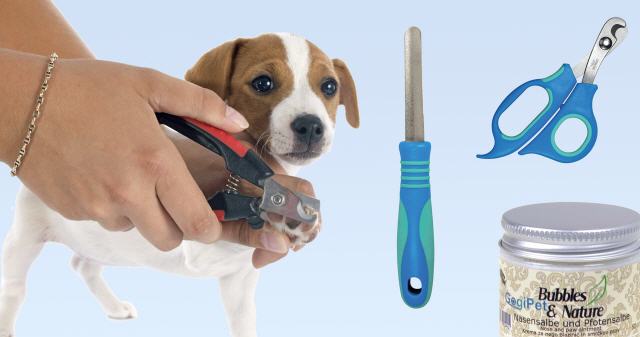 Why do dogs have their claws trimmed?

Especially small dogs and older dogs don't run their claws off by themselves, they start to walk on their heels when the claws are too long, which can lead to health problems. It is also easy to hear when the claws have become too long, because there is a rattling sound when the dog dashes across the floor. The pads should be protected from the heat in summer, but especially from salt and cold in winter.
Claw clippers and claw scissors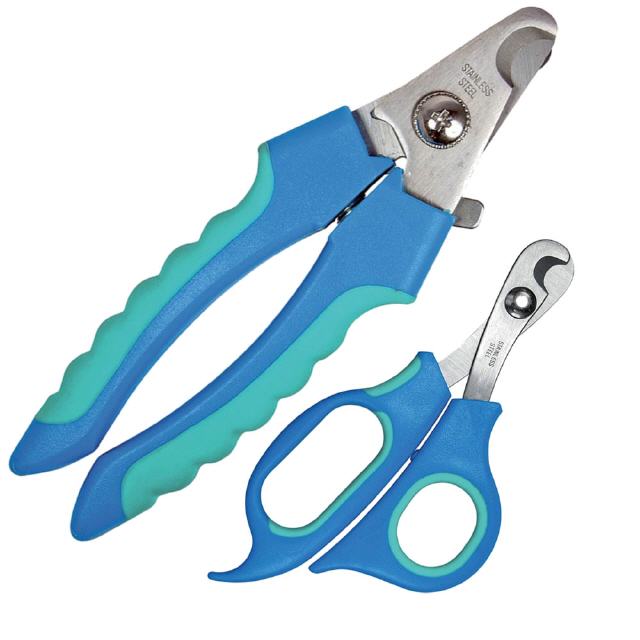 Claw clipper & claw scissors?

The nail clippers should be adapted as well as possible to the size of the claws, therefore GogiPet® recommends using large and small claw clippers and for very small dogs, cats and rodents the claw scissors.
Always stop the nail clippers from front to back or back to front and never sideways around the foot, so that the shape of the claws adapts to the shape of the blades.
For more information and videos about claw nippers, please click:
Nail clipper large for medium and large dogs.
Nail clipper small for smaller dogs and cats
Nail scissors for cats and small rodents
here you can also buy the claw nippers online.
Claw files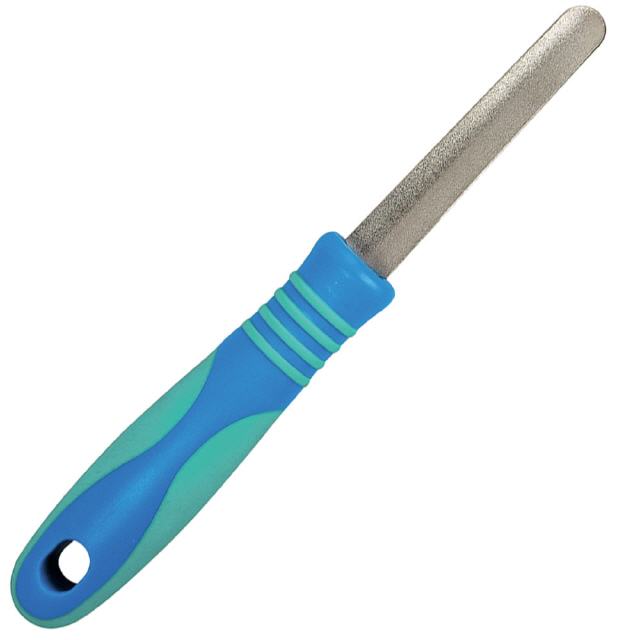 Why file pet claws?

After nail clipping, cut edges can be very sharp or have small barbs. Both should be removed, because when you hand the dog over to the owner after styling it in the dog salon, the owner will not be happy if he gets bloody scratches from the sharp claws from the greeting. Small barbs can be very uncomfortable for the dog walking across a carpet and getting caught on the loops.

For more information and videos about claw files, please click:
Pet nail file
here you can also buy the claw file online.
Paw ointment and nose ointment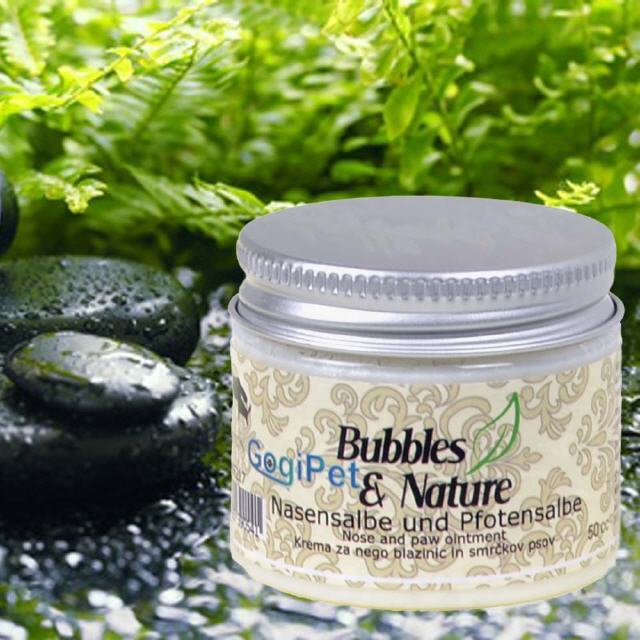 Bubbles & Nature Paw Ointment and Nose Ointment 2 in 1 by GogiPet® is suitable for all dog breeds and prevents your dog from suffering pain.
The effective 2 in 1 ointment with zinc oxide, shea butter and almond oil protects the paws from heat, cold and road salt on the one hand and the sensitive dog noses from painful cracks on the other.

Paw ointment: In summer, asphalt, sand and other surfaces exposed to the sun become very hot and can even cause burns in extreme heat, but especially in winter, GogiPet® Paw Ointment is a must for salt-strewn roads and pavements and should be applied before every walk to spare your pet great pain.

Nasal ointment: Unfortunately, dogs' noses are often forgotten in winter, because even if the cracks caused by the cold and dryness are not easily visible, they cause pain, which is not exactly improved by constant licking.

Massage the soft creamy nose ointment and paw ointment a little onto the paws and nose, this has a wound healing effect and with regular use makes the painful cracks disappear and prevents them. The Bubbles & Nature paw ointment is well thought out and makes the skin of the paws supple but not at all soft, because most paw ointments take good care of the paws but make the skin on the pads so soft that the dog can easily kick in sharp stones which can lead to injuries when walking around.

For dogs' noses, nose ointment is an absolute must in winter; for the paws, of course, dog shoes can be used as an alternative, which offer 100% protection against salt, but are not accepted by all dogs and are somewhat more time-consuming.

For more information about the paw ointment and nose ointment, please click on: GogiPet® Bubbles & Nature Nose Ointment and Paw Ointment here you can also buy the paw ointment online.
GogiPet® also offers multi-packs for dog groomers and resellers.
Back to GogiPet Dog Grooming Supplies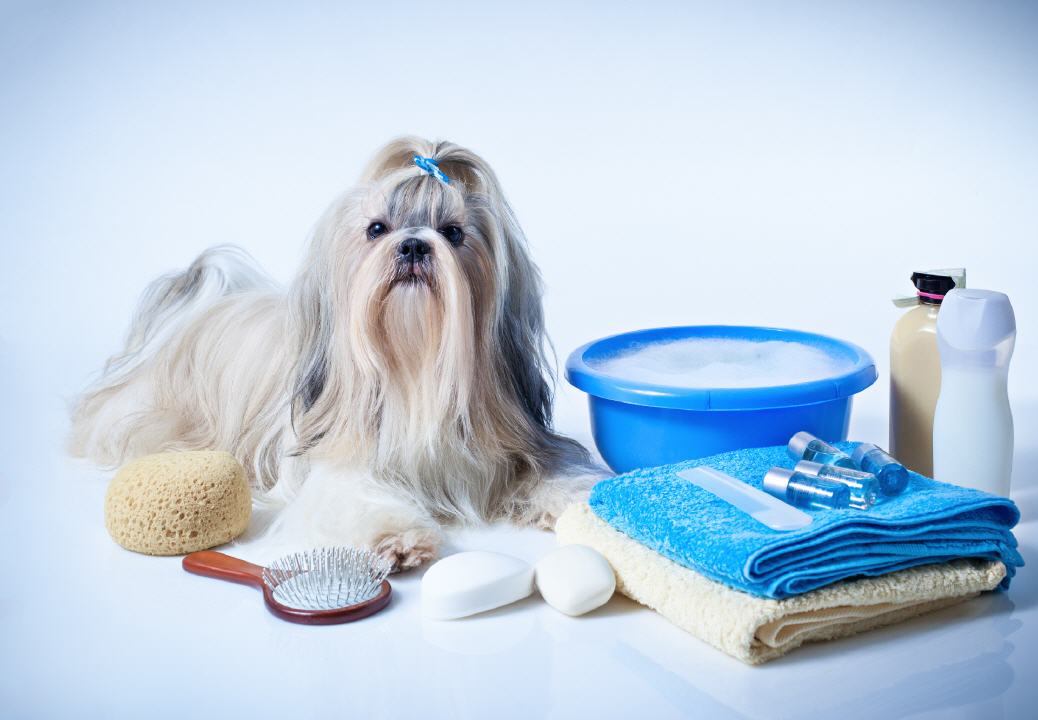 GogiPet Dog Grooming Supplies and Salon Equipment
The GogiPet® dog grooming supplies are not only suitable for dog groomers, the dog grooming supplies are equally appreciated by breeders and private home users. The range of GogiPet grooming tools includes brushes, combs, currycombs, de-felters and more, as well as clippers, hair clippers, grooming tables, dog dryers and professional dog baths. Click on the image to see the complete overview for pet grooming supplies. >>>>>>>>>>>>>