Blades for Orate clippers
GogiPet Orate blades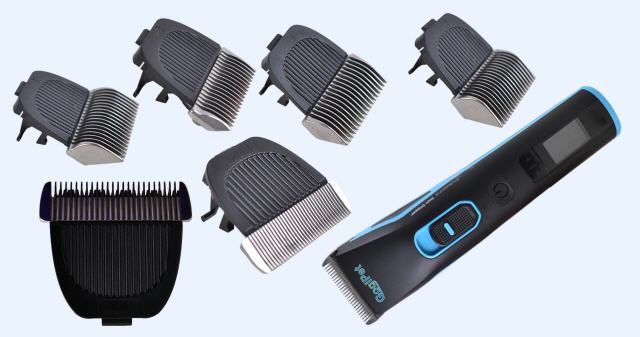 GogiPet Orate clipper blades are specifically designed for the GogiPet Orate High Speed dog clipper and are not compatible with other dog clippers. With these blades you can perform a complete clipping on tangle-free and well brushed-out pets.

Leading groomers are so enthusiastic about the GogiPet Orate sectional clipper that they have approached us to develop blades in different lengths. Even though it is unusual to shear complete dogs with a partial range clipper, the result is truly impressive and more and more groomers are using the GogiPet Orate for complete clipping on smaller animals with simple coats.

After numerous tests and practical applications, we have succeeded in further developing GogiPet Orate blades in such a way that even with this small dog clipper, a perfect cutting pattern is achieved without having to struggle with a heavy dog clipper.

For more information about the GogiPet Orate blades, please click on: Blades for the GogiPet Orate High Speed pet clipper here you can also buy the blades online.
Advantages and disadvantages of special blades
Advantages

- especially light
- specially developed for animal hair
- optimum cutting result
- no bending of the blades (compared to attachment combs)
- 100% blades optimised for the GogiPet Orate
- very quiet
- low vibration
- easy to change

Disadvantages

- not compatible with other clippers
- interchangeable but not grindable

GogiPet Extras

- Very good price-performance ratio
- quieter
- lightweight
- low heat generation
- very slideable
Back to GogiPet Dog Grooming Supplies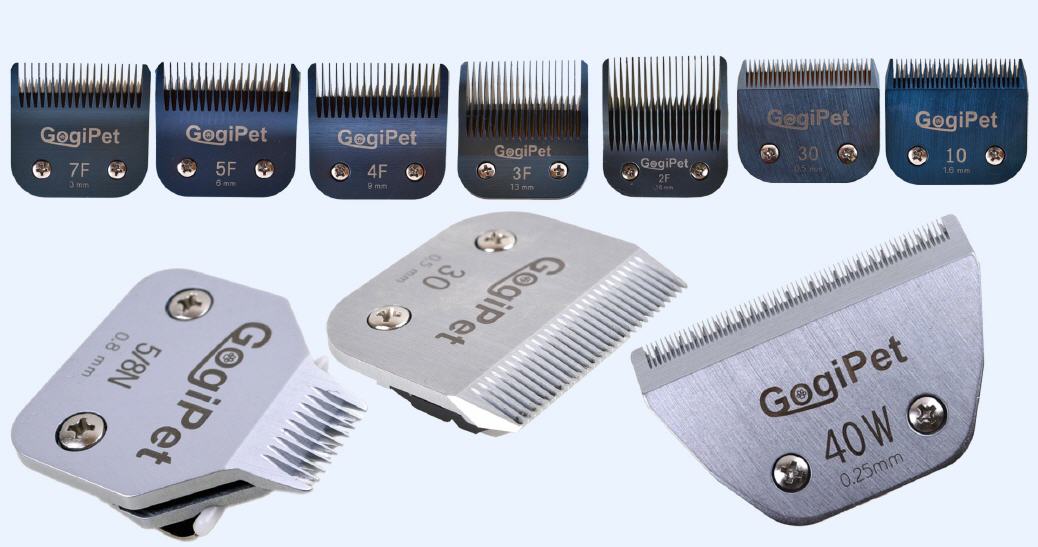 GogiPet blades for pet clippers
GogiPet® offers high quality blades for the most popular clipper systems.
Clip or Snap On clipper blades are compatible with most well-known pet clipper manufacturers and are also available from GogiPet with titanium coating and ceramic blades.
Special precision clipper blades for the GogiPet Orate clipper which are special, light and low vibration and are very suitable for smaller sensitive pets.
Click on the picture to get more detailed information about the differences.
>>>>>>>>>>>>>