Dog dryer, pet hair dryer and blower
Dog dryer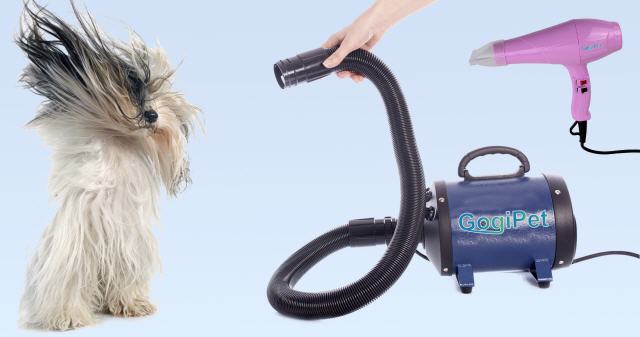 GogiPet® Dog Dryer for Pet Grooming

A pet dryer differs from a hair dryer in that it dries with air pressure and not heat. The water is blown out of the coat and does not dry it out. Some pet dryers can be switched to heat, but this is only needed if you want to add volume to the coat, in which case it is advisable to use a stand pet dryer or wall-mounted dog dryer. For sensitive dogs, a hand hair dryer is used for the face, which is also excellent for removing cut hair from the coat at the end.
Blower dog dryer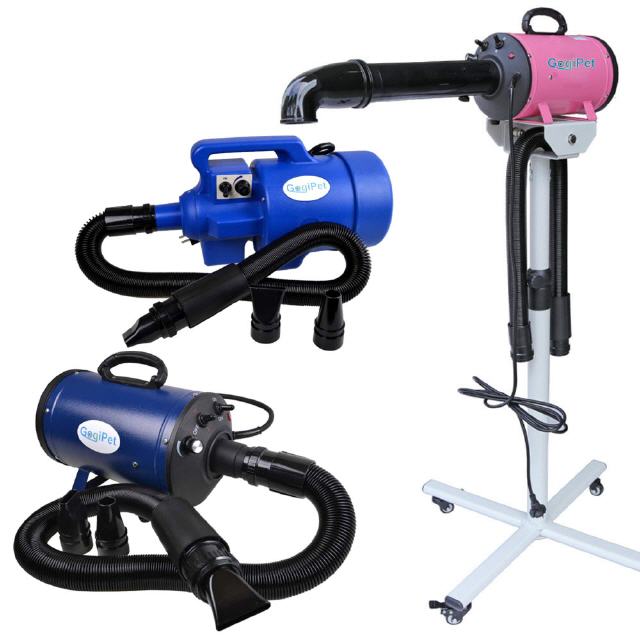 Dog dryer blower and combi dog dryer.

Pet dryers are also called blower because a good pet dryer blows the water out of the coat with the highest possible air pressure.
GogiPet® dog dryers are characterised by the fact that they are very quiet, provide high air pressure and are equipped with a switchable heater. When drying dogs, the nozzle is held very close to the skin and blows the water out of the coat. The air pressure also loosens tangles and a hose holder allows comfortable brushing and combing at the same time. GogiPet® pet dryers allow you to adjust the air pressure to dry delicate areas and dogs that are susceptible. If you want to dry dogs that need more volume (e.g. poodles) you can also switch on heat and brush the hair. For this purpose, it is advantageous to use the pet dryer on a stand or with a wall bracket with a rigid hair dryer tube to keep the hands free for brushing and combing.

For more information about pet dryers, please click on:
GogiPet® Dog Dryer as Blower or
GogiPet® dog dryer as combination dryer with stand or wall bracket
here you can also buy dog dryers online.
Hand hair dryer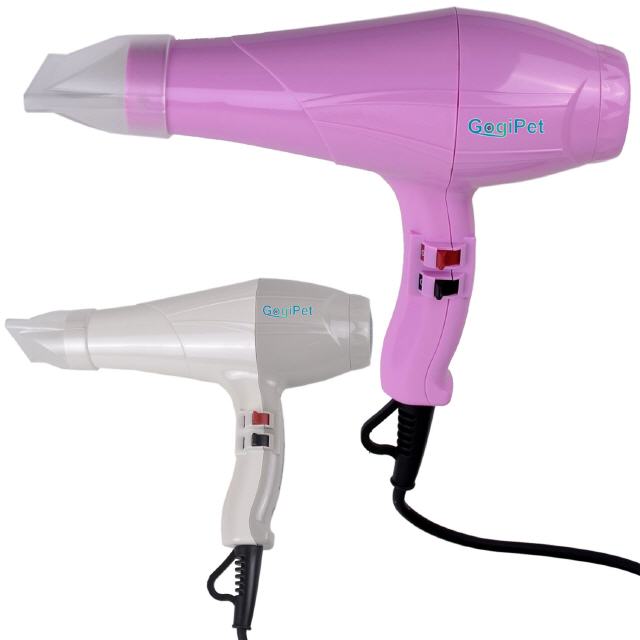 Hand hair dryer for face and finishing.

The pet hand hair dryer is not designed for drying a whole dog, the hand hair dryer is excellent for drying the head if the dog does not like drying with the blower and for removing cut hair that is still in the coat. The hand hair dryer is also used as an additional dryer if your dog dryer does not have a heating element and you want to add extra volume to the coat. The GogiPet® hairdryer holder is very practical for this purpose so that you have your hands free for combing and brushing. The GogiPet® pet hand dryer is very powerful and is also popular with home users for drying in between.
For more information about the pet hair dryer, please click:
GogiPet® Pet Hand Dryer
here you can also buy the dog hair dryer online.
Back to GogiPet Dog Grooming Supplies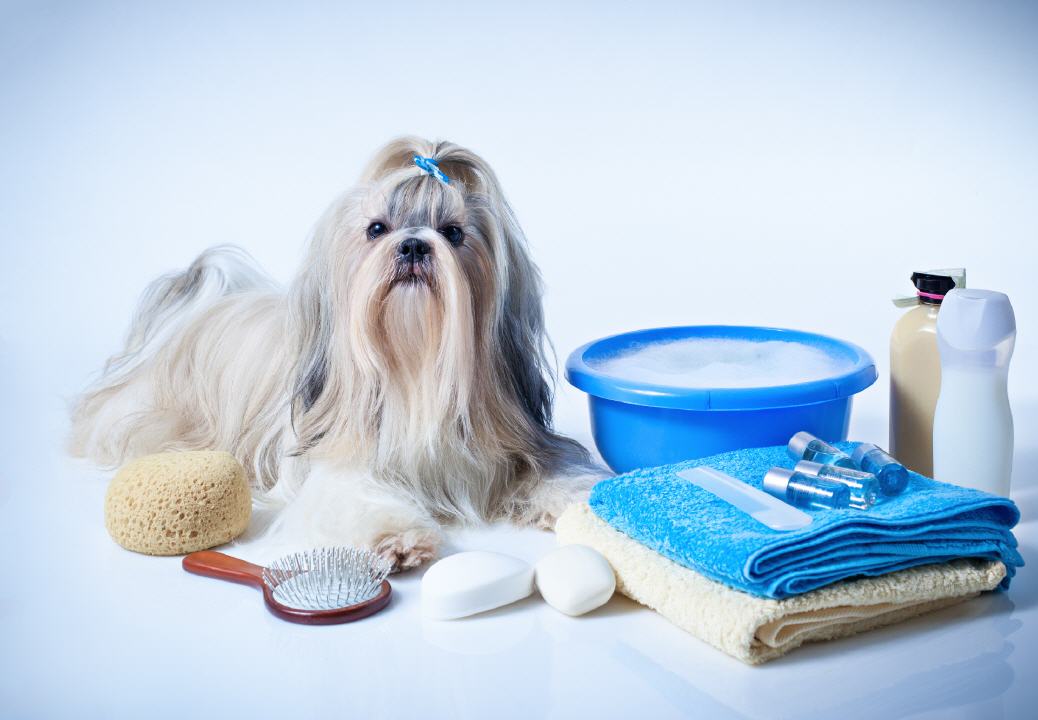 GogiPet Dog Grooming Supplies and Salon Equipment
The GogiPet® dog grooming supplies are not only suitable for dog groomers, the dog grooming supplies are equally appreciated by breeders and private home users. The range of GogiPet grooming tools includes brushes, combs, currycombs, de-felters and more, as well as clippers, hair clippers, grooming tables, dog dryers and professional dog baths. Click on the image to see the complete overview for pet grooming supplies. >>>>>>>>>>>>>
You can find more pet dryers recommended by GogiPet in the pet dryer category at Onlinezoo.