Currycomb, Shedder, Coat King
Remove loose hair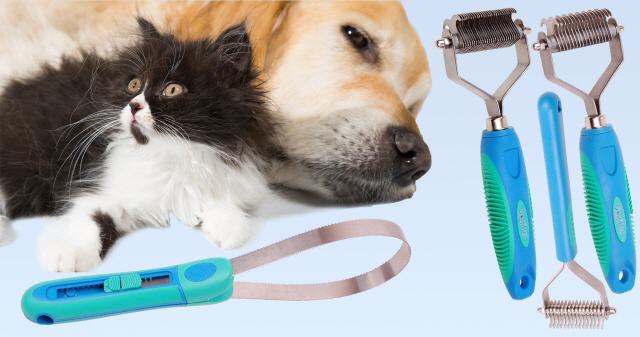 Why should short-haired dogs and cats be groomed?
What do short-haired dogs and cats have in common? That's right they shed. But with a shedder you can groom the coat quickly and easily and you have the problem under control. The right rubber brush will add extra shine to your dog's coat, and rough-haired and stick-haired dog noses should be trimmed regularly.

What should you do if your dog's coat itches and scratches and smells musty?
99% of the time there is old undercoat in the coat, which starts to smell musty if not removed from time to time and can cause skin irritation. In trim dog breeds, the coat cannot grow properly and leads to stunting if the undercoat is not removed.
Curry Comb, Shedder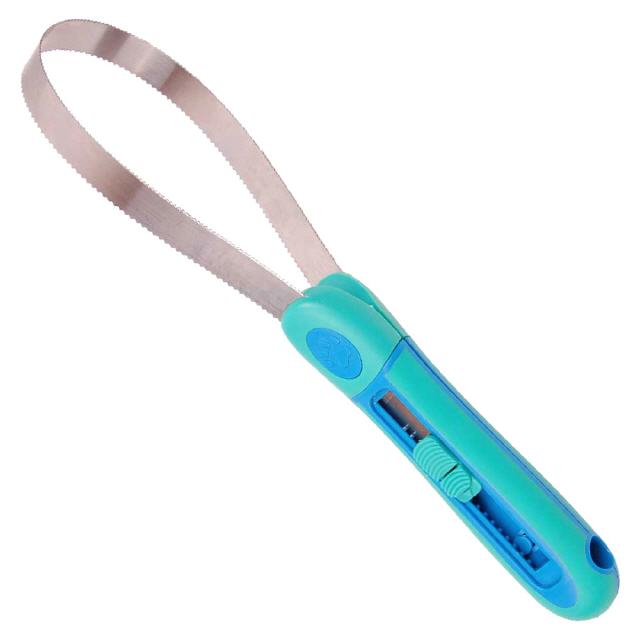 Old tried and tested, often copied and never equalled.

The good old curry comb is known by many names, such as top coat trimmer, top coat curry comb, horse curry comb, shedder, trimmer etc. All this really means is that it is impossible to imagine animal care without the curry comb. Many systems have been developed, such as the Furminator, but basically the good old shedder is still the better, more efficient and cheaper option.

So why has GogiPet® launched another shedder?
That's easy to explain, not much has been changed in the top coat curry comb itself, the GogiPet® shedder has a rough and a fine side so it can grip coarse and fine hairs. The improvement is in the detail, the trim band, can be adjusted in size on GogiPet® and is therefore very suitable for pets up to horses. The handle can also be taken apart and the entire trimming band can be used in its full length, which is often done by dog owners with large dogs, for example, by standing behind the dog and pulling the band across the entire width.

The shedder is suitable for all short-haired animals that lose hair. Short grooming and you will quickly get the hairy problem under control. Simply stroke through the coat in the direction of growth, you will be amazed at how much loose fur you will remove and how your pet will suddenly shine again.
Speaking of shine, if you want even more shine, use a GogiPet® rubber brush and the coat is perfect.

For more information about the Shedder, please click:
GogiPet® Groom Size Adjustable Topcoat Trimmer - Shedder.
here you can also buy the Deckhaartrimmer online.
Coat King, Coat Master for the undercoat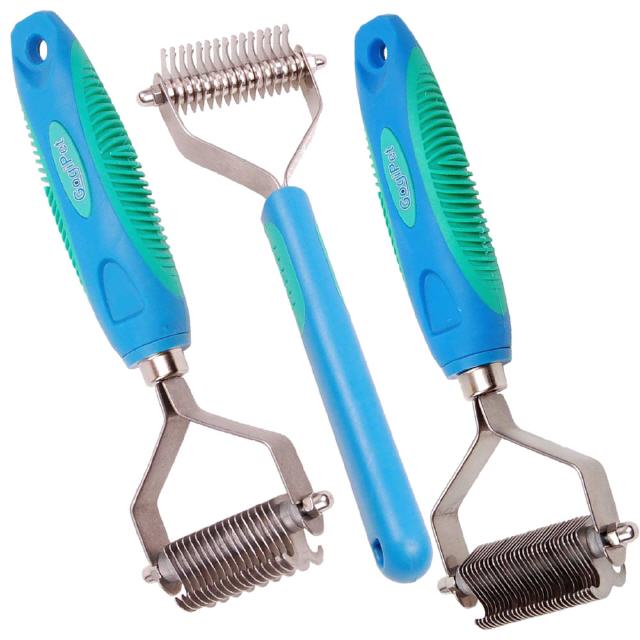 The "brush" for the undercoat.

There are also many names for this dog grooming tool and cat grooming tool, such as Coat King, Grooming Rake, Undercoat Brush, Coat Master and many more.

However, GogiPet® has refined the Coat Master considerably. In addition to the classic single-row Coat Master, which is preferably used before trimming. Together with leading groomers, GogiPet® has developed the double-row Coat Master which, thanks to its specially arranged blades, grips the top coat very well but causes less damage. The double-row Coat Master also allows you to work more efficiently as it covers a wider range of coat types in just one product.

When to remove undercoat?
For dogs that are stripped, the undercoat is removed before stripping and for all dogs and cats that have too much undercoat. Undercoat can easily get out of hand and causes the skin to not be able to breathe properly, moisture lingers in the coat for a very long time and you can probably imagine how "warm" a damp coat is in the winter and how comfortable a coat is in the summer. Often, even in adult dogs, the loose undercoat has never been removed from the puppy coat, this then often leads to a musty smell, as is often seen in Golden Retrievers, St. Bernards but also in many small dogs that have received the wrong care. At least the undercoat should be removed 4 times a year.

For more information about the Coat Master, please click on:
GogiPet® Double Coat Master with 9 and 17 blades for coarser coats
GogiPet® Double Coat Master with 10 and 28 blades for fine coat
here you can also buy the Coat Master online.
Back to GogiPet Dog Grooming Supplies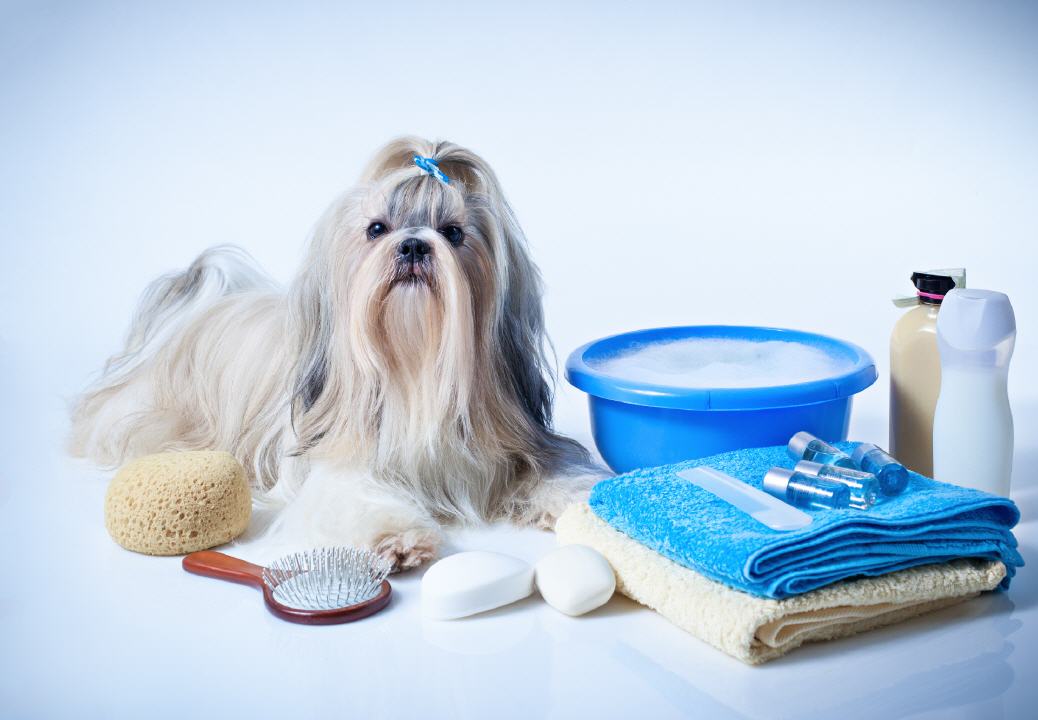 GogiPet Dog Grooming Supplies and Salon Equipment
The GogiPet® dog grooming supplies are not only suitable for dog groomers, the dog grooming supplies are equally appreciated by breeders and private home users. The range of GogiPet grooming tools includes brushes, combs, currycombs, de-felters and more, as well as clippers, hair clippers, grooming tables, dog dryers and professional dog baths. Click on the image to see the complete overview for pet grooming supplies. >>>>>>>>>>>>>