Dog clippers and pet clippers
Dog clippers - Pet clippers
Pet clippers for dogs, cats and small animals.

GogiPet® has been actively involved in dog salons and in the training of dog groomers for decades and would especially like to make affordable dog clippers available to the private dog groomer at a reasonable price.

In most successful dog salons, dog clippers with the clip or also called Snap On or A5 clipper head system are used as the main clipper. GogiPet® also offers clippers in the old proven system which are very quiet, light and ergonomic and offer the perfect price-performance ratio.

In addition, at least one small, light clipper is required, which is mainly used for partial areas such as paws, face and the intimate area, as these are lighter and more manoeuvrable.
Cheap dog clippers with good quality
A dog clipper does not always have to be a very expensive dog clipper, especially if you use it for private dog clipping and the dog clipper does not run several hours a day. GogiPet® therefore offers its own dog clippers with this popular system, which are, however, lighter, quieter and have 2 speed settings. For partial areas you are also well advised with a GogiPet® partial area clipper.
GogiPet Horus with Snap On System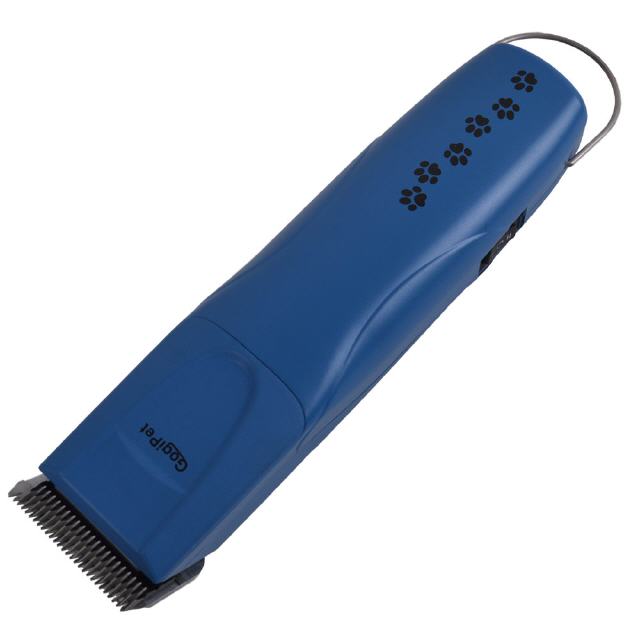 The GogiPet Horus dog clipper uses the popular Clip clipper blades which are also known as Snap On clipper blades or A5 clipper blades The Clip blades are compatible with Heiniger, Oster, Wahl, Aesculap Fav5, Andis, Moser, AGC and many other clippers that use the Clip blade system.
The GogiPet Horus clipper should be your first choice if you are looking for a good professional clipper that is light and quiet. As the GogiPet Horus pet clipper has 2 speed settings, this clipper is also suitable for very sensitive pets.
Especially for cat clipping and for beginners, the GogiPet® Horus is preferred because the system is simple and maintenance-free, but it also enjoys particular popularity with established dog groomers. The blades with clip system are largely maintenance-free and can be used universally, as they are compatible with many brands of clippers.
Dog groomers who already own a clip clipper also like to use the GogiPet Horus as a second machine, as they very appreciate the lightness, the quiet noise and the 2 speeds.

For more information about the GogiPet Horus dog clipper, please click: GogiPet Horus dog clippers with classic clip system here you can also buy the dog clippers online.
The GogiPet clipper is also available in attractive sets GogiPet Horus clipper sets.


GogiPet Orate Partial Pet Clipper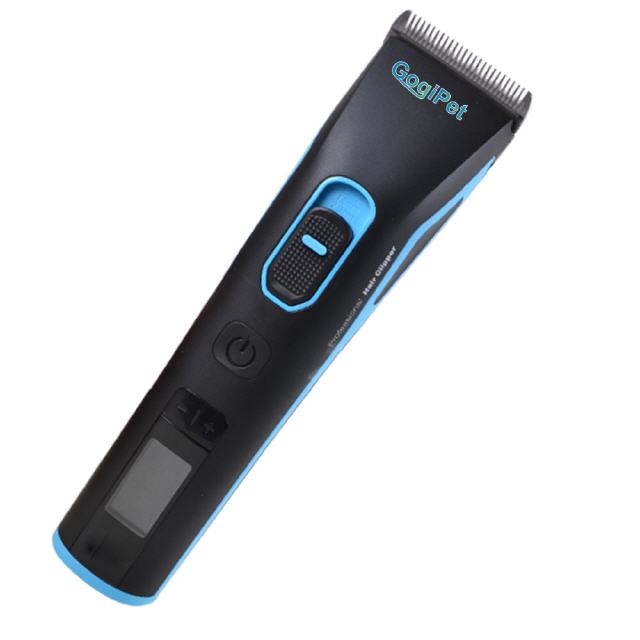 The GogiPet® Orate pet clipper belongs to the so-called clippers for partial areas. Hairdressers also like to work with this pet clipper, as it is also perfectly suitable for humans. Even smaller pets can be completely clipped with the GogiPet® Orate pet clipper if they have "normal" completely felt-free fur. GogiPet also supplies various attachment combs with different cutting lengths for this purpose. However, this is the exception, because these clippers are specially designed for partial areas such as the face, paws, genital area, armpits, etc. The GogiPet® Orate clipper is especially popular for removing knots from the coat and for clipping out paws, as this is much safer than using hair scissors. The vet uses the GogiPet® Orate clipper mainly to expose smaller areas for surgery or to find the veins.

For more information about the GogiPet Orate dog clipper, please click: Orate dog clippers by GogiPet here you can also buy the dog clippers online.
Back to GogiPet Dog Grooming Supplies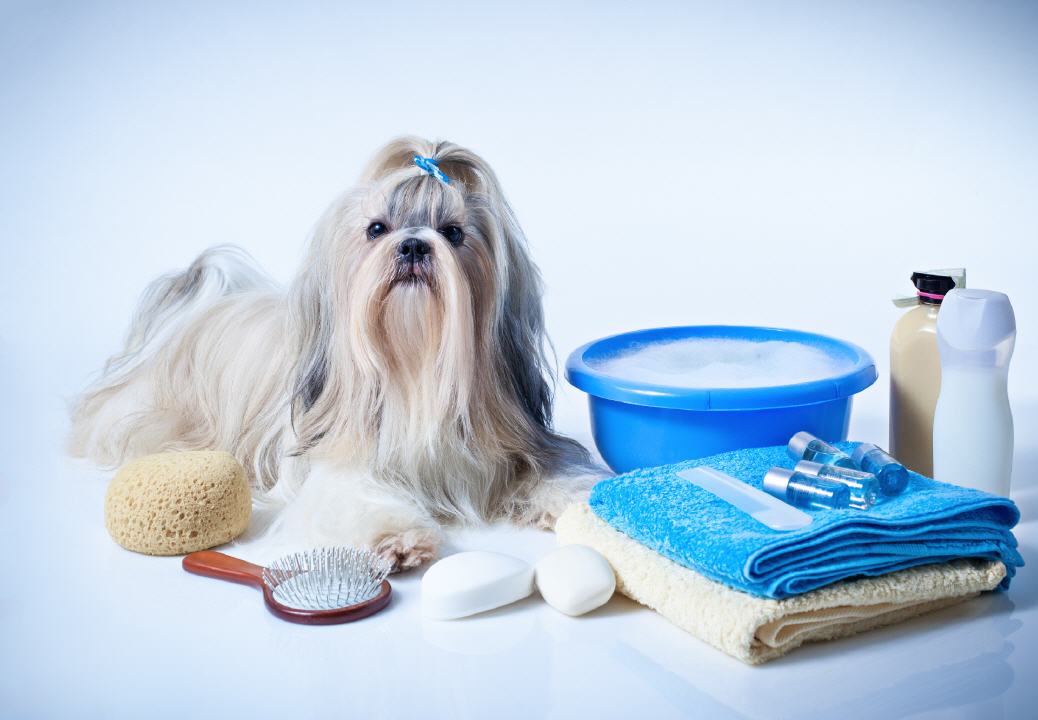 GogiPet Dog Grooming Supplies and Salon Equipment
The GogiPet® dog grooming supplies are not only suitable for dog groomers, the dog grooming supplies are equally appreciated by breeders and private home users. The range of GogiPet grooming tools includes brushes, combs, currycombs, de-felters and more, as well as clippers, hair clippers, grooming tables, dog dryers and professional dog baths. Click on the image to see the complete overview for pet grooming supplies. >>>>>>>>>>>>>
All pet clippers of different brands recommended by GogiPet can be found at Onlinezoo in the category clippers and trimmers.