Dog clothing functional and modern
Dog clothing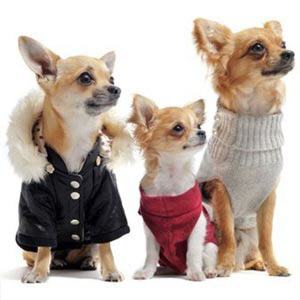 Dog clothing recommended by GogiPet

The market has become quite overcrowded with dog clothes, but unfortunately also with a lot of dog clothes from manufacturers who have no idea about dog clothes and just produce visually beautiful dog clothes. The results are totally matted fur, useless dog clothes that are only closed with a band at the belly (Dackerl), chafed legs due to elastic bands that are supposed to avoid the bad quality of dog clothes that roll up, warm dog clothes that are not closed high and thus miss their function and so on.
In our independent quality control department, every piece of dog clothing is inspected and tested for features and quality, whether for large dogs or small dogs.
Together with the feedback of thousands of customers, the cuts of the models are coordinated with the manufacturers to be able to offer the optimal dog clothing.