Tikima workwear for dog groomers
Tikima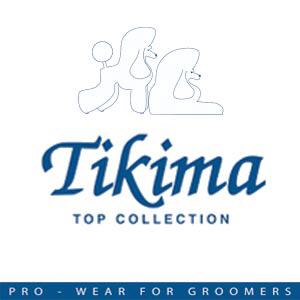 Tikima the professional workwear for dog groomers

Tikima has been a household name for dog groomers for many years. Tikima workwear for dog groomers is stylish and functional. Tikima dog grooming clothing is made from special Teflon-coated fabrics that keep hair away from your body and clothing. Nevertheless, Tikima dog grooming clothes are breathable and you won't start sweating during the strenuous work a dog groomer has to do every day. Tikima professional clothing shows that hairdressing clothing does not have to be boring, depending on your taste you will also find the right hairdressing clothing at Tikima. Tikima is not just plain dog grooming clothes because Tikima knows the preferences of dog groomers and dog groomers therefore Tikima offers dog grooming clothes in masculine, feminine and unisex. From XS to XXXXL for everyone and every woman Tikima has something for everything.
Tikima dog grooming clothes are of course also available at Onlinezoo with a best price guarantee.