Ecodor odour removal and urine removal
Ecodor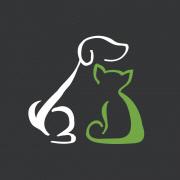 Ecodor is the specialist in odour removal and urine elimination.

Ecodor specialises primarily in the neutralisation of urine and urine odour, which is why Ecodor is a particularly interesting product for the pet trade and breeders for resale.
Enzymes convert urine into water and salt. Urine is decomposed and decomposes by simply spraying it on, the smell decomposes completely.
Especially cat owners have the problem again and again that male cats mark in the household or male and female cats pee somewhere in protest. The smell of cat urine is particularly penetrating and is difficult to eliminate.
The Ecodor UF2000 provides an efficient remedy. Animal odours in the home or in vehicles are also a problem, especially a wet dog can be very smelly. With Ecodor EcoPet you will be in control of the situation here too, the room spray and car spray decomposes these unpleasant odours and does not mask them. The Ecodor range is rounded off with fur cleaning products and pet-friendly cleaning products. Ecodor urine removal and urine odour neutralisation works 100% on any type of urine.